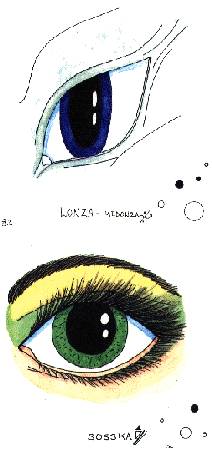 L O N Z A
Bra piloter, kala, ganska skimmrande hud, tunna över axlarna.

Good pilots. Bald, shimmering skin, weakly built over the shoulders.
---
S O S S K A
Rätt vanlig typ av utomjordling. Finns också i mer änglalika varianter.
Common type. Also exists in more angellooking "versions".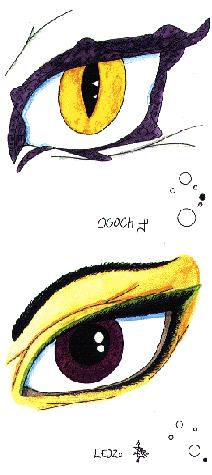 O G O C H
Mycket märkliga hudbildningar. Musikaliska och gillar färger.

Extreme constitution of the skin. Good at music and likes colours.
---
L E D Z O
Höjden av andliga varelser. Ganska långa, lite asiatiskt utseende med blankt långt hår.
Has reached the absolute height of spirituality. Looks a bit like asiatics, has long shiny hair.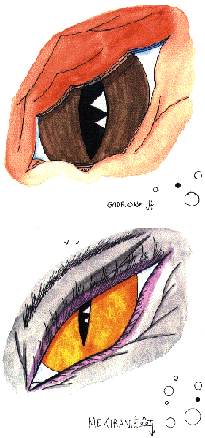 G A D R I O N E
Naturälskare. Älskar att borra ned fingrarna i jorden. Älskar jordenergier. Långa och skalliga. Kan stänga ögonen på många underliga sätt. Har olika ögonhinnor. Simmar och dyker mycket.

Loves nature. Loves to drive their hands into the soil and feel the energies of the planet. Tall and bald. Can close their eyes in many strange ways. The eyes has different membranes. Swims and goes diving a lot.
---
M E K I R A M E
Lite pälsklädd kropp. Lite lika Chewbacca i Stjärnornas Krig-filmerna! Fast korthårigare.
A bit furry. Looks a bit like Chewbacca in the Star Wars series. Although not as hairy!